From downtown to a start-up town.Challenges to Perception Change by Ward.
Awards
FCC AWARD

Mixed category|award-winning work
BACKGROUND
"Downtown" Sumida Ward aims to become a town for startups
Sumida Ward prospered as a place of craftsmanship since the Edo period and then thrived as a town of manufacturing. At its peak, it was concentrated with 9,703 offices mainly small and medium sized companies. However, that number decreased and currently only holds about 20% of its peak. As a recent measure, the ward began putting strength on supporting startup companies and attracting them to the ward. The problem was the low awareness of this effort among the startup target. On top, the ward has an "old fashion" image common to the downtown area so for the target searching for "newness," it was difficult to see as a startup town. Under limited media budget, it was essential to spread reach through media publicity and word of mouth to acquire awareness and good image. We set a mission for this campaign to not only "design an image as a startup town" but also to "design a content that the target will want to share and the media want to cover."
WHAT WE INVENTED
Open a website using the concept of subscription with Sumida Ward being a town of "human kindness"
There were many things we wanted people to know from the details of startup support to the attractiveness of the town's culture. We summarized the character into one word, "human kindness," and re-edited it. We positioned Sumida Ward as "a town where anybody can start their dream and that dream will be supported by human kindness." This was intended to differentiate Sumida Ward with major startup places such as Shibuya and Minato wards where competition is fierce. We also updated what can be taken as an old fashion concept of "human kindness" in a modern expression. We realized that paying the ward tax is similar to becoming a member of a subscription service and came up with a concept of "a town of subscription to human kindness." We created a website "Subsc" (short for subscription and meaning subscriptoin ward) to introduce the support content and the charm of the town using a parody expression as if introducing a new subscription service. In terms of design, the traditional "family crest" was updated to a modern "icon" to show the appeal of Sumida Ward as a place where tradition and innovation coexist. We also created a "digital woodblock poster" as a tool to intuitively feel the attractiveness of the town. The woodblock was created using a laser cutter, a modern technology used in town factories and rubbed onto Japanese paper using the traditional techniques of a printing artist.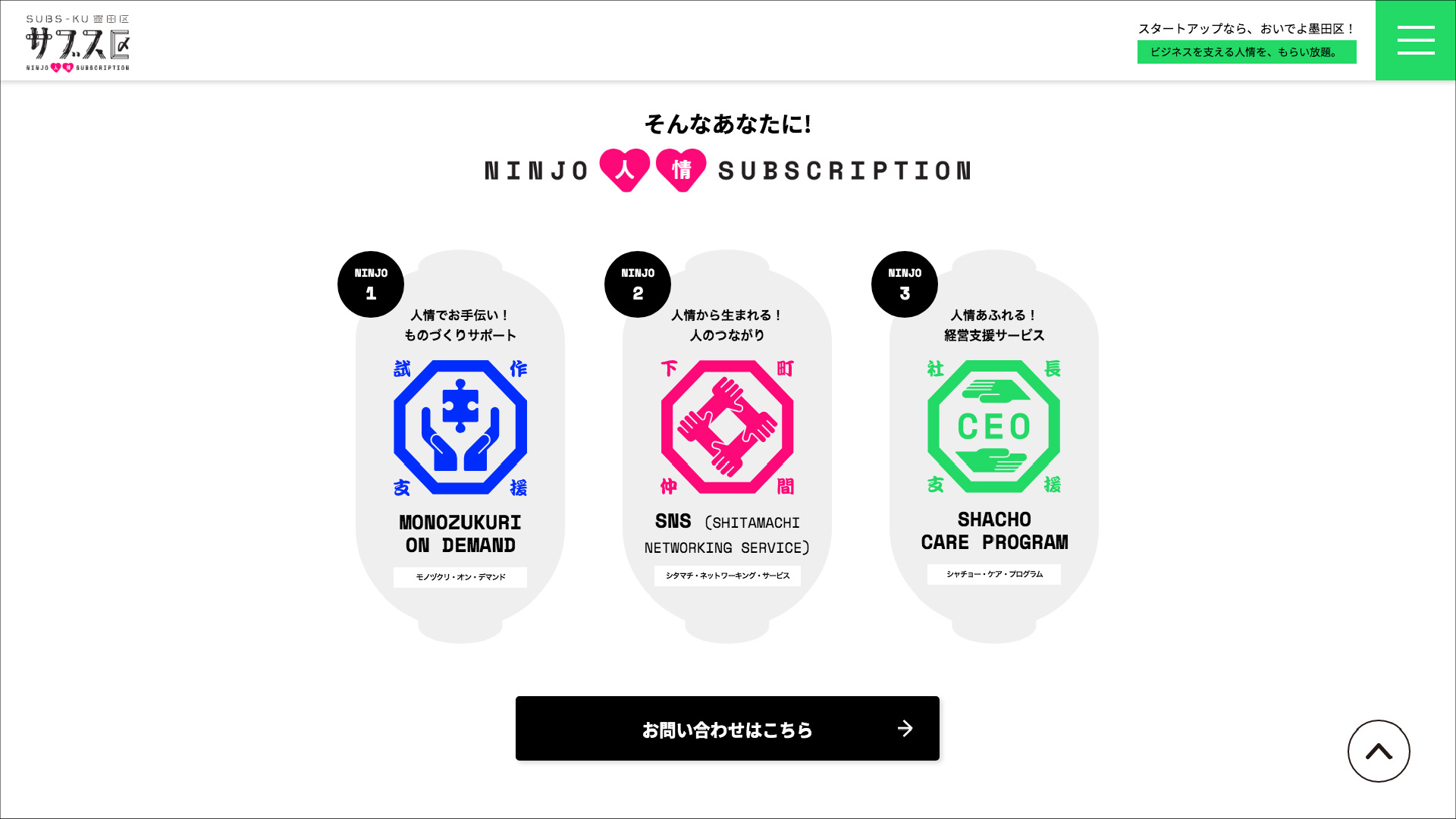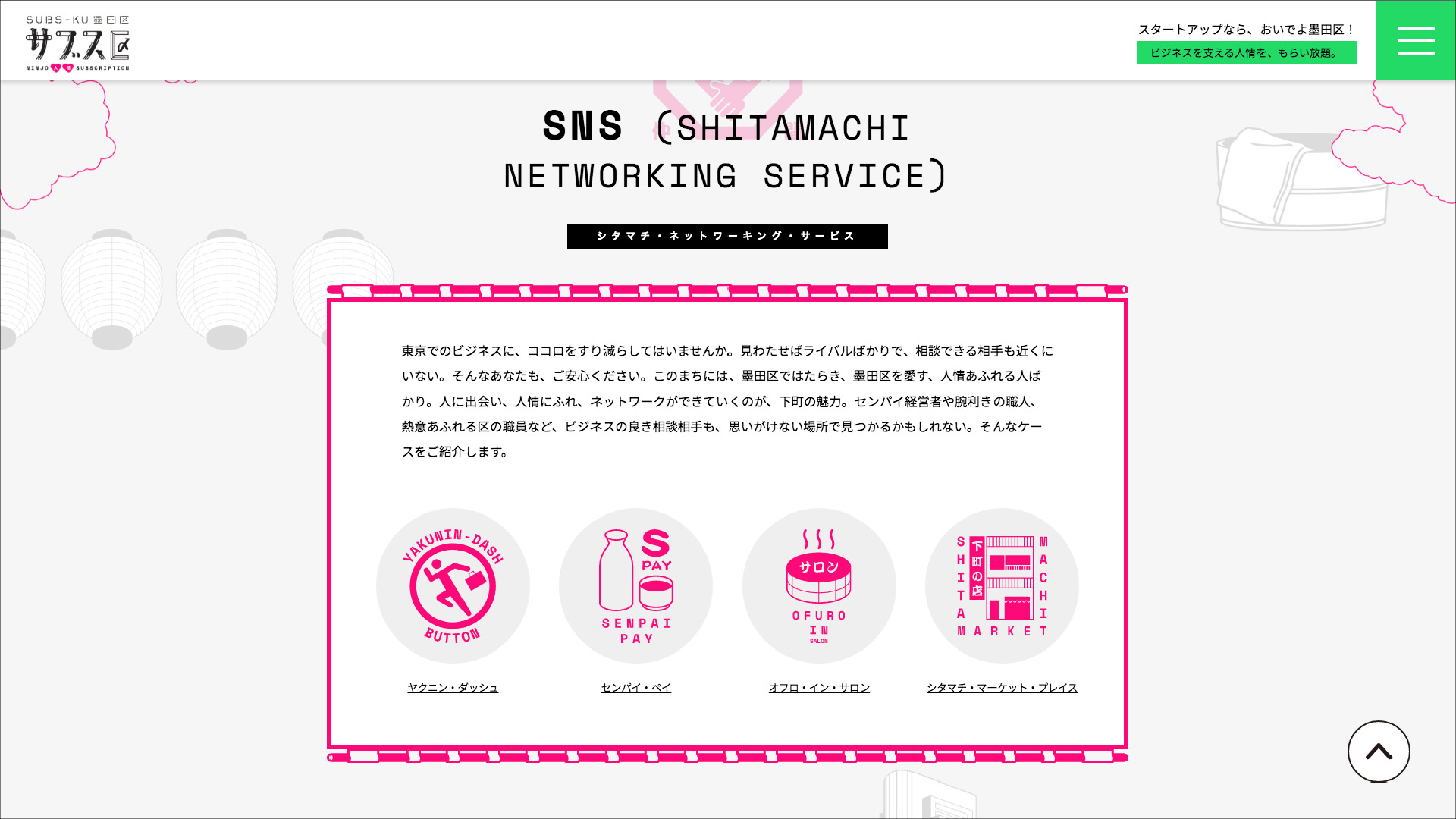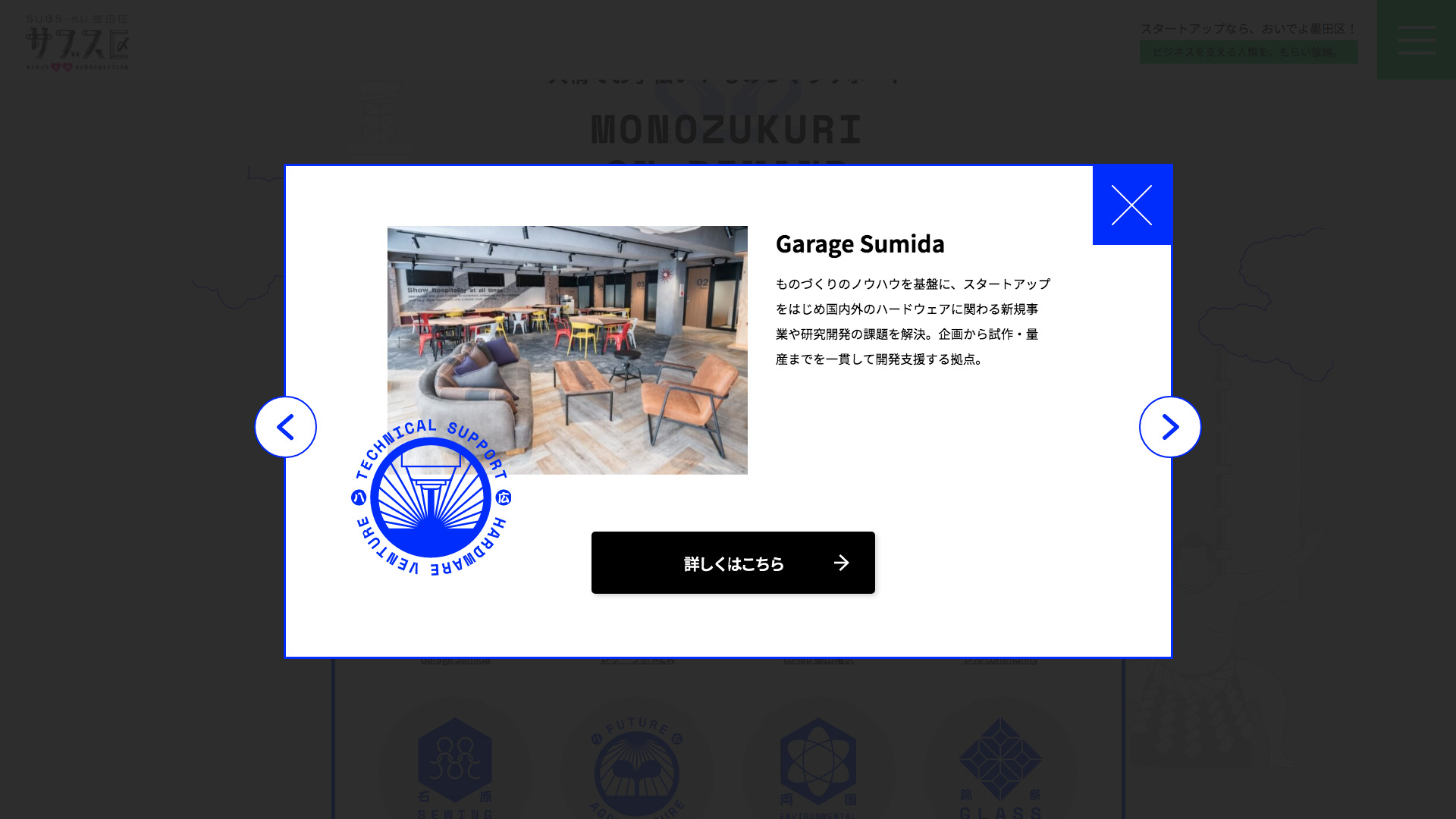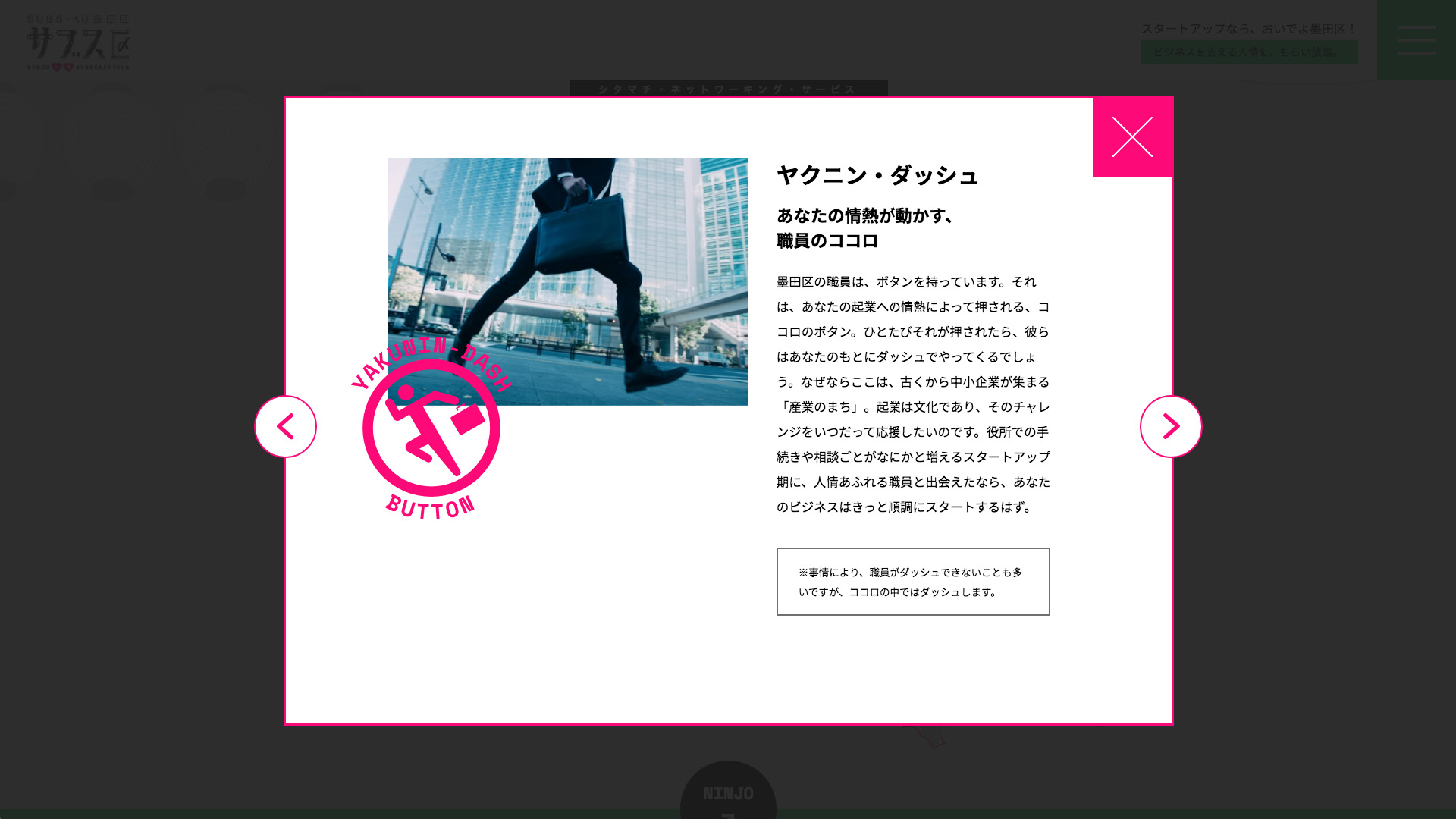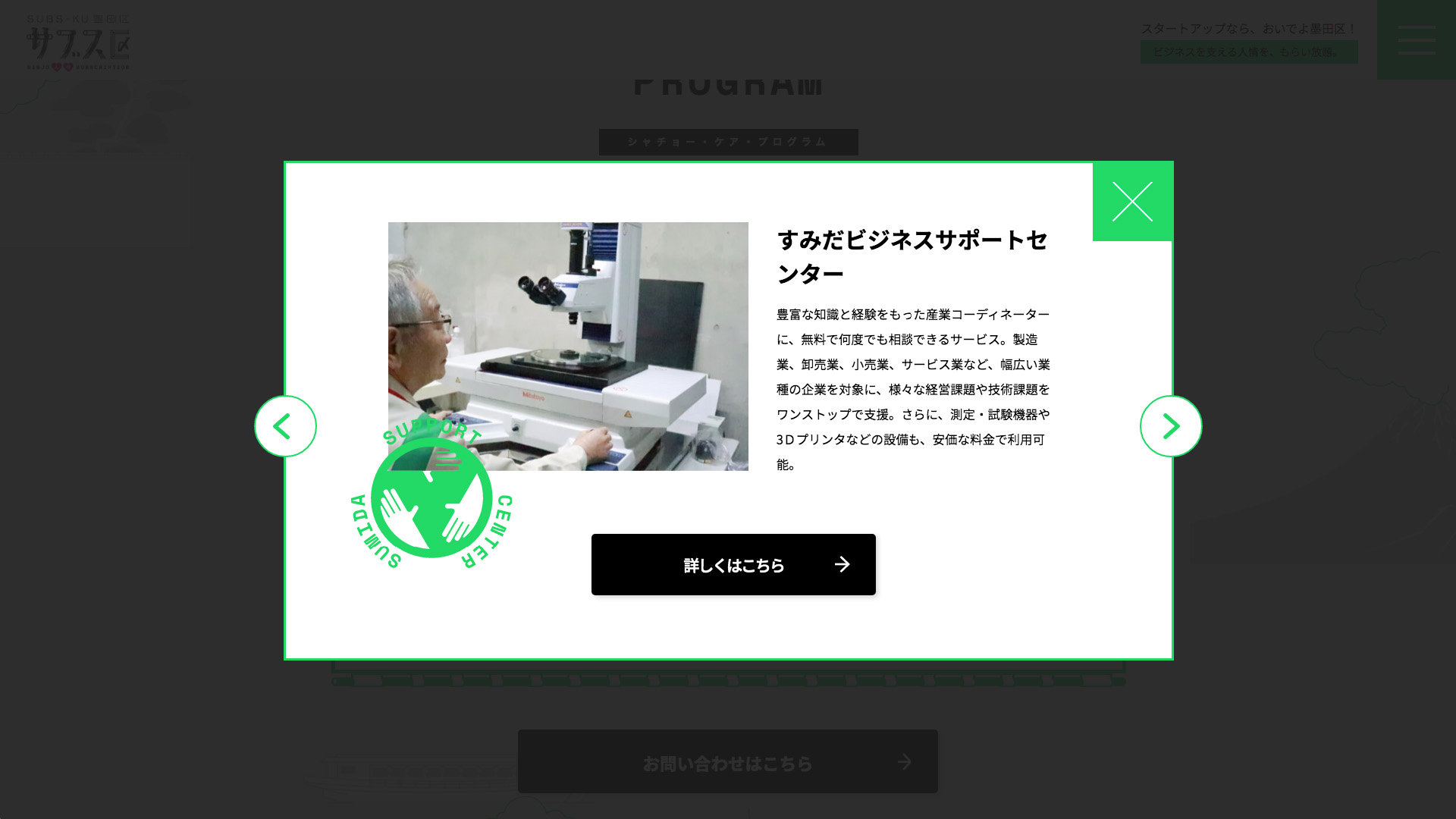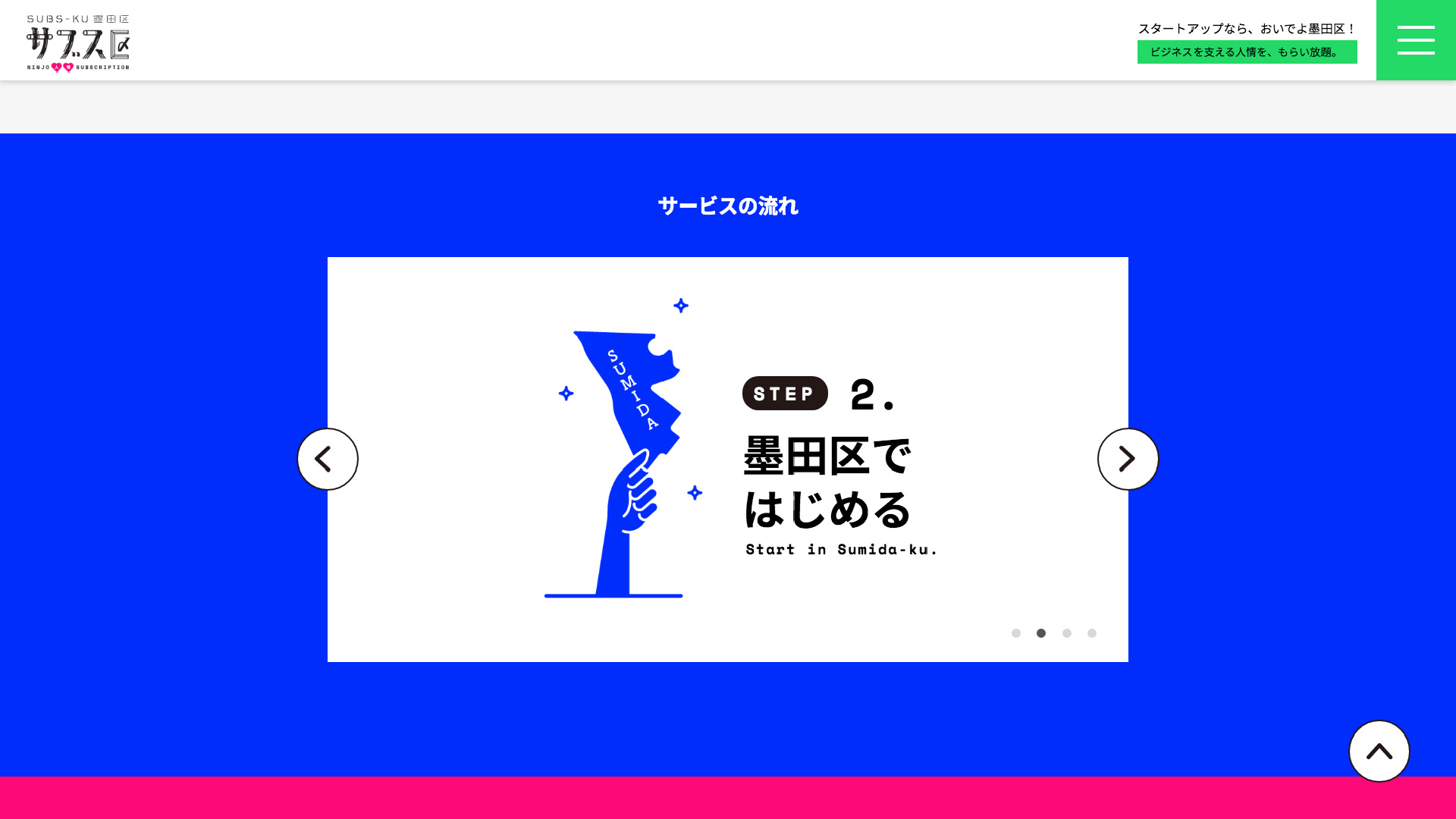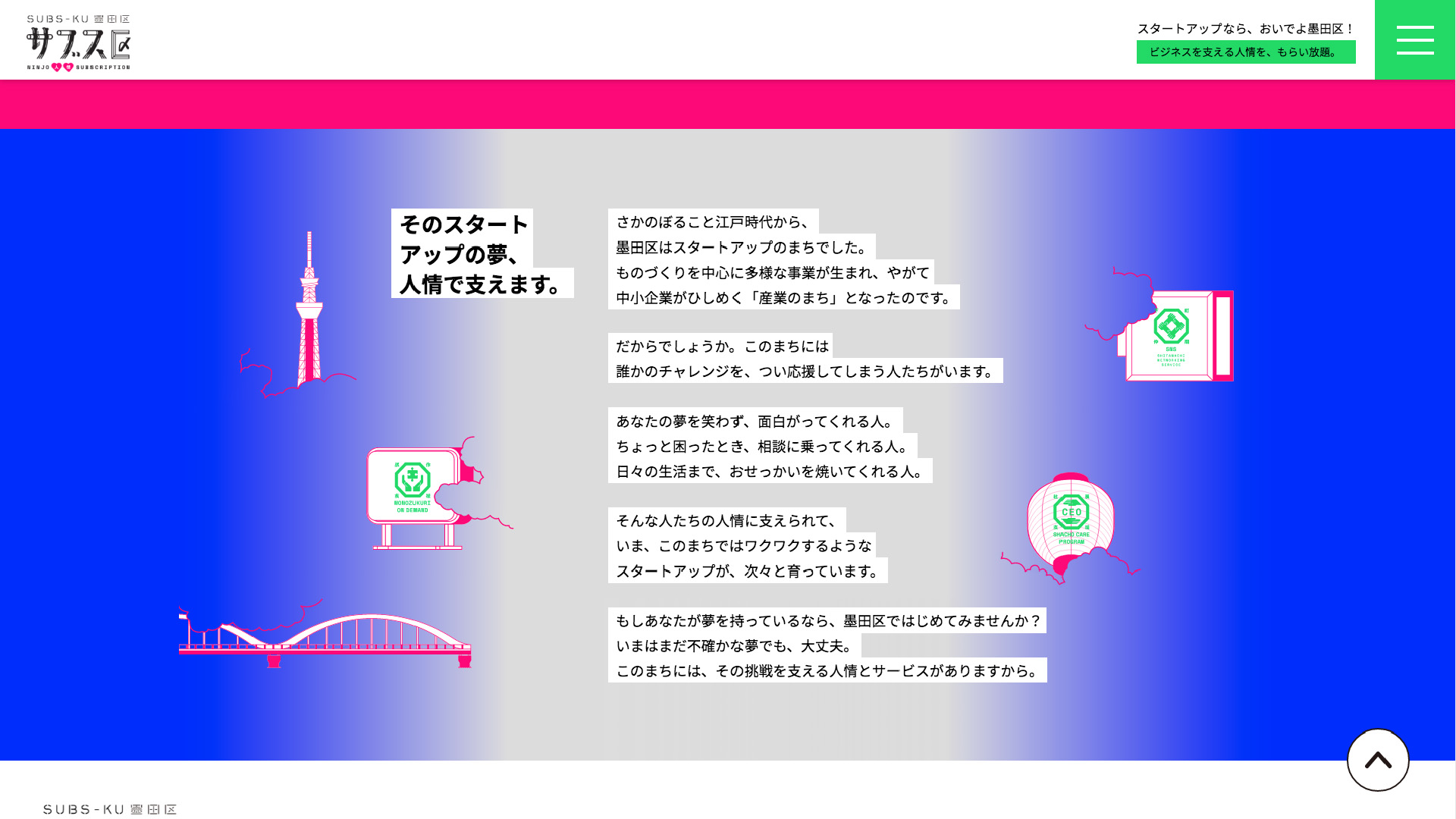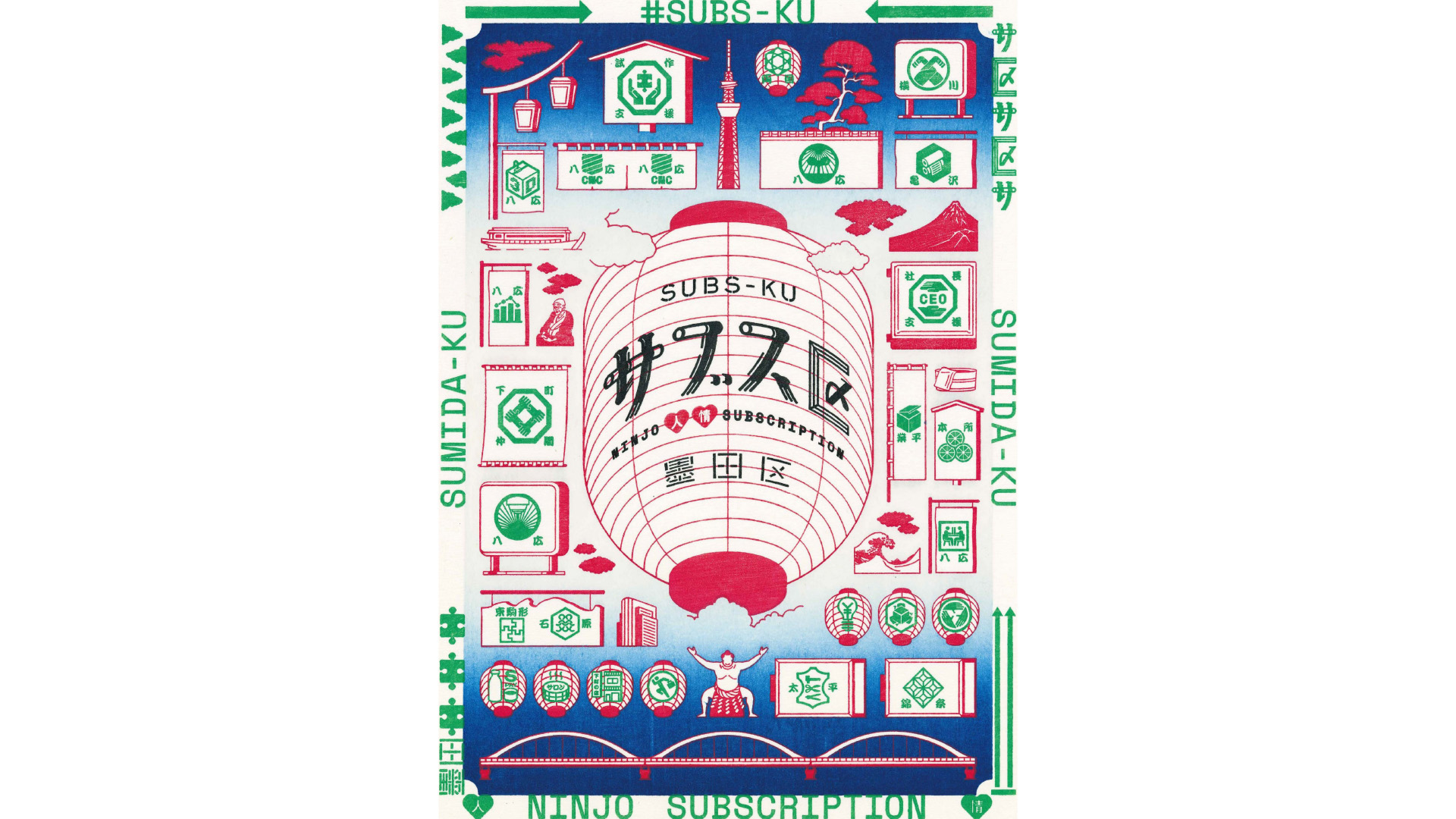 Set up "Human Kindness Subsc Desk" inside the ward office. The view on the website expanded to real life
After the launch of the website, as a second phase, we set up a "Human Kindness Subsc Desk" in the ward office for people to actually experience the human kindness that can be acquired through Subsc. We also aimed to make this place visually attractive where the media people would want to cover. We set up a consultation place with splash preventing board and created outfits and business cards for the ward workers, lanterns for decoration, leaflets for distribution and various other tools. The unique view of the website was extended to a real place in the ward office.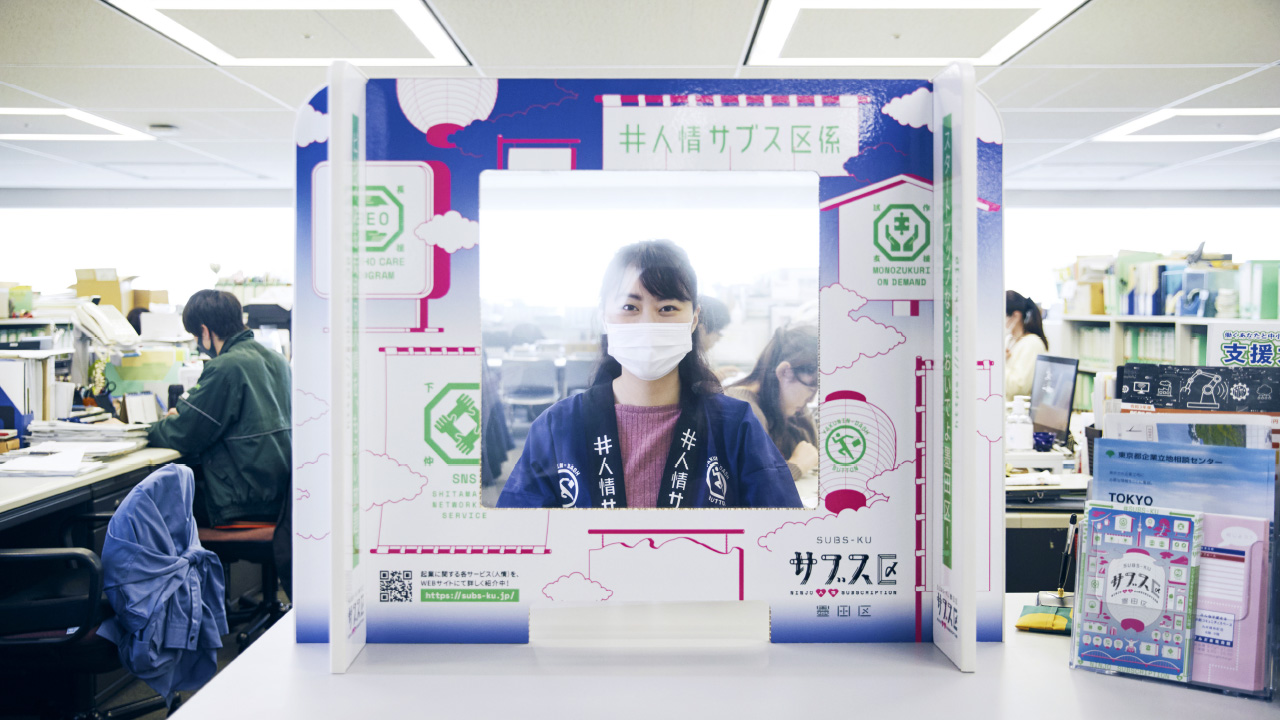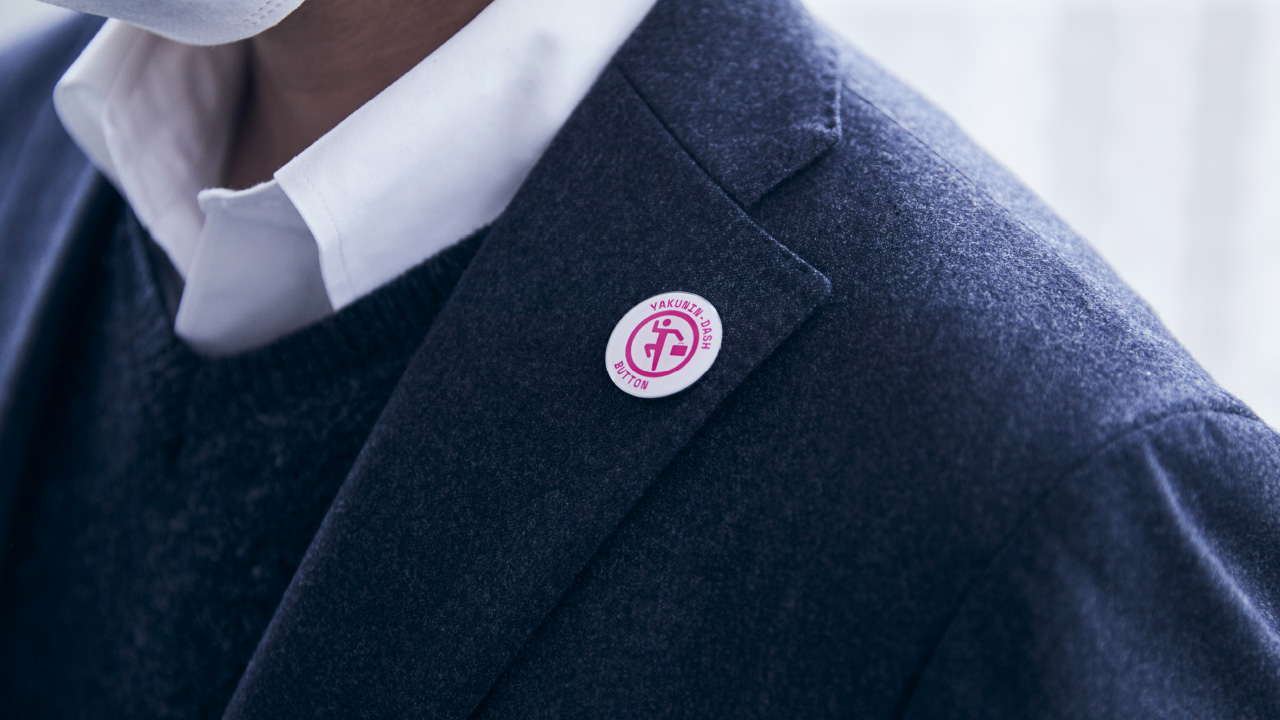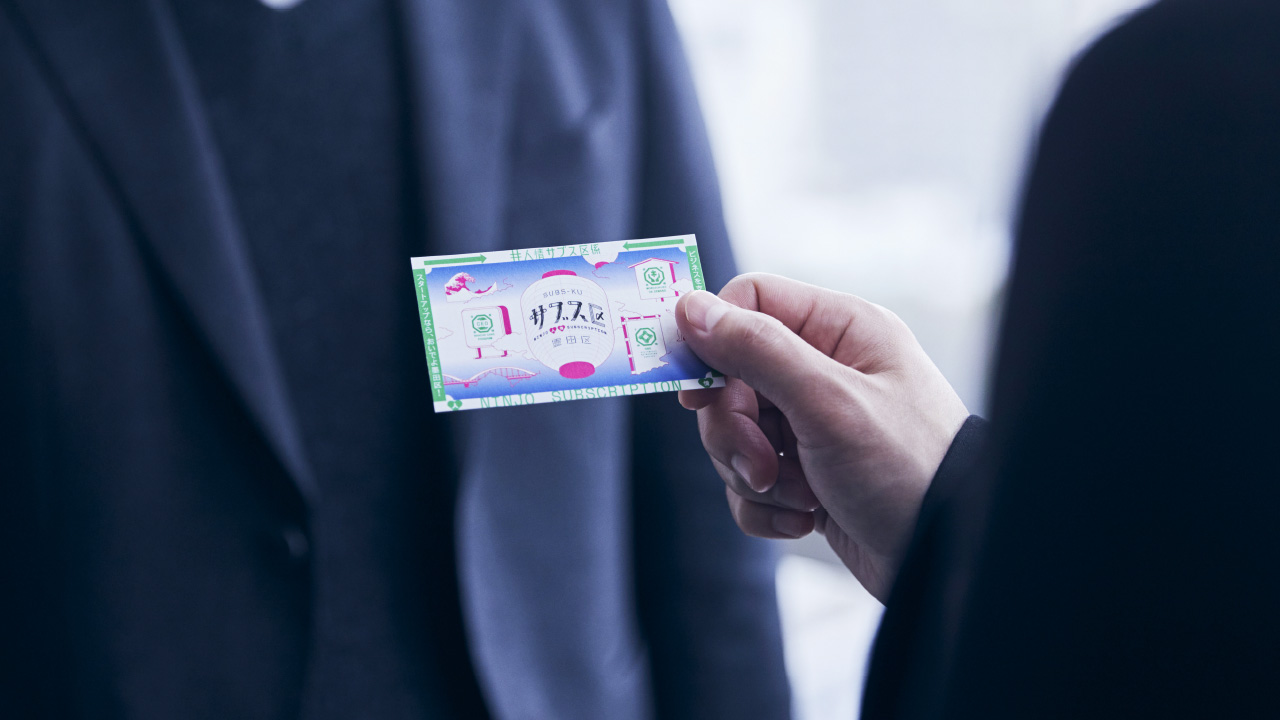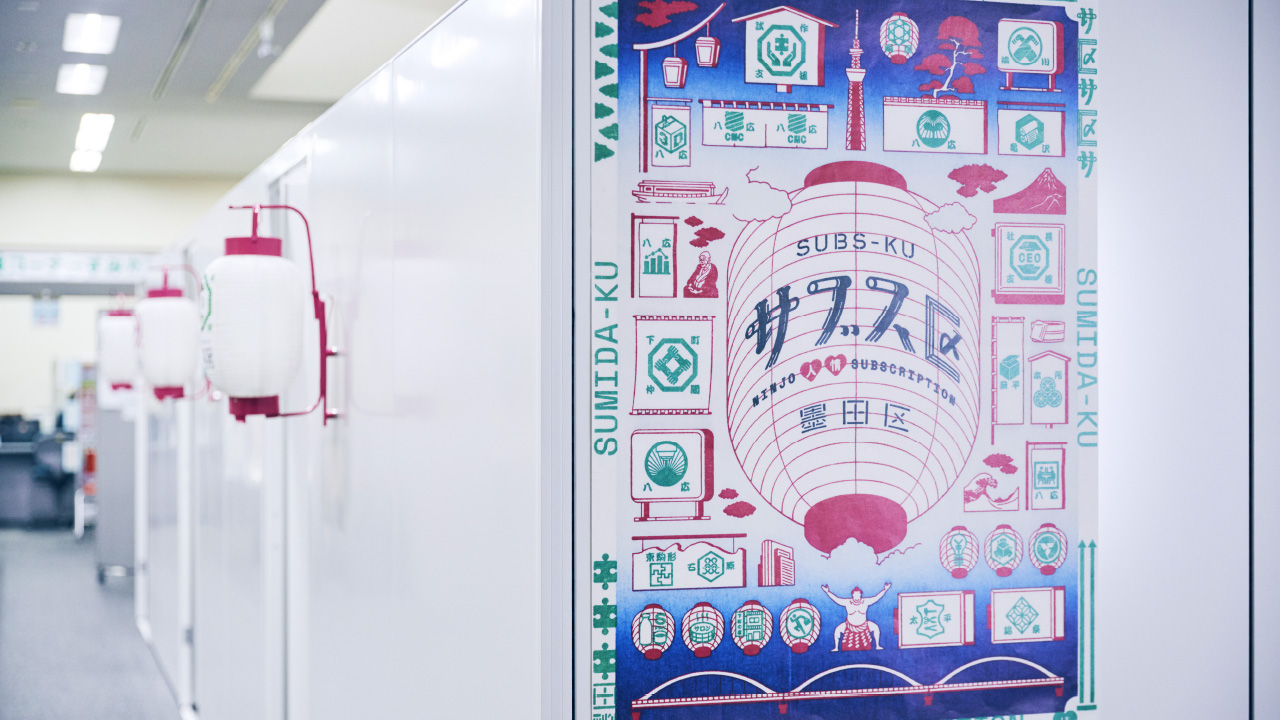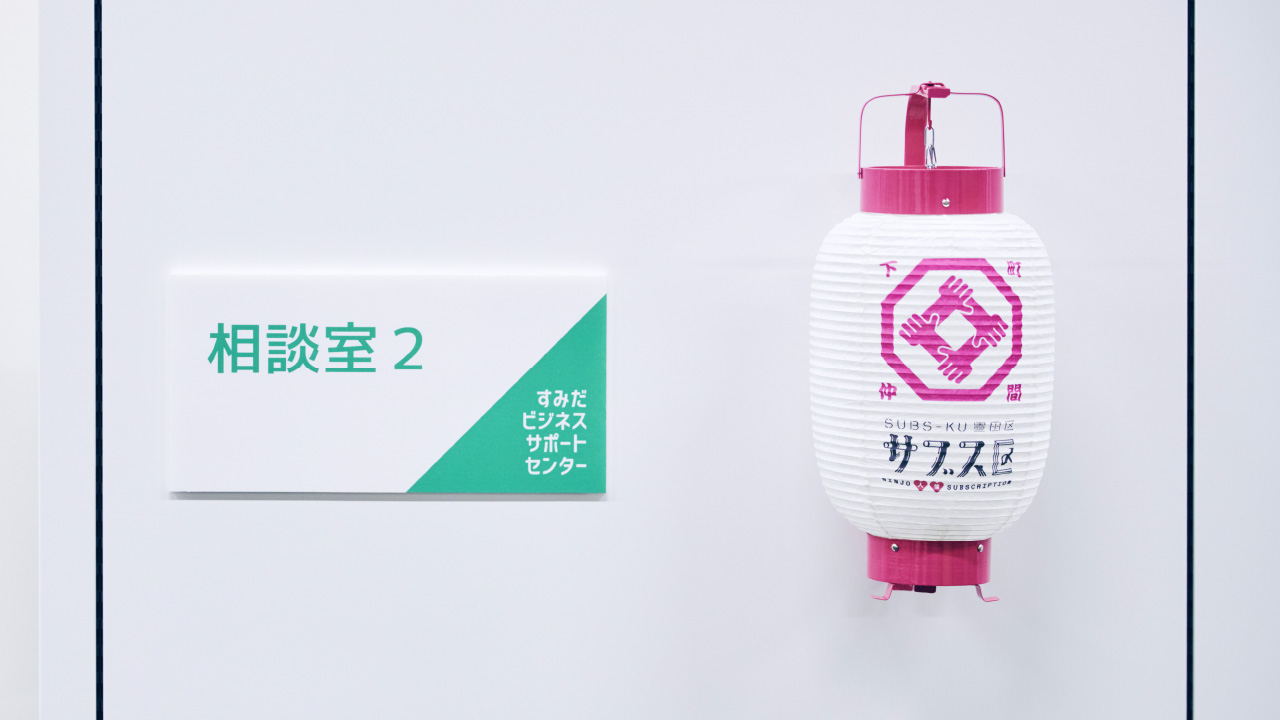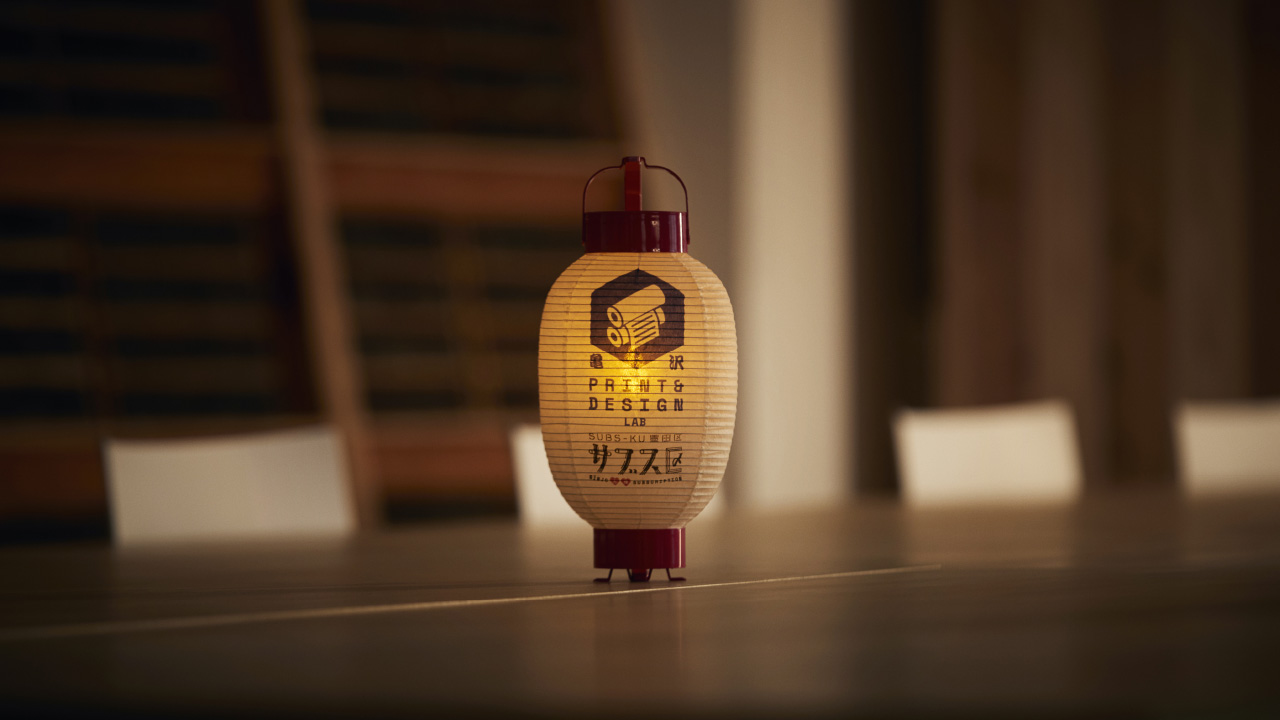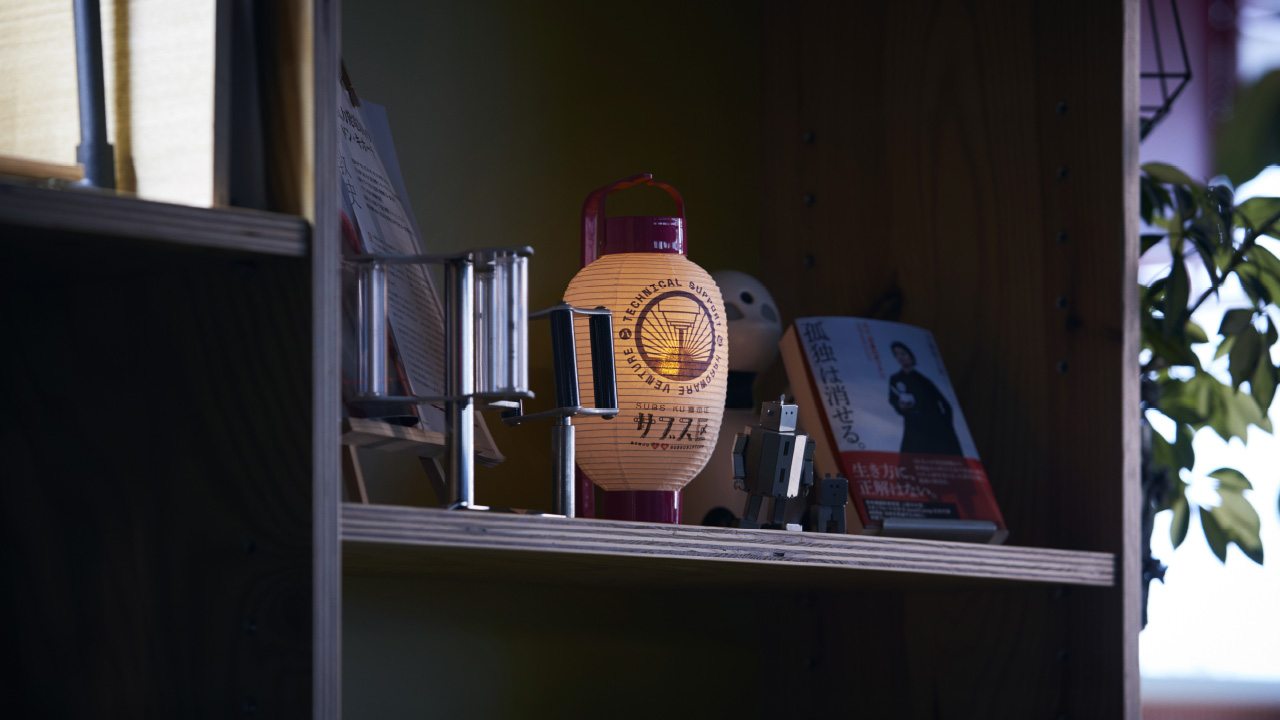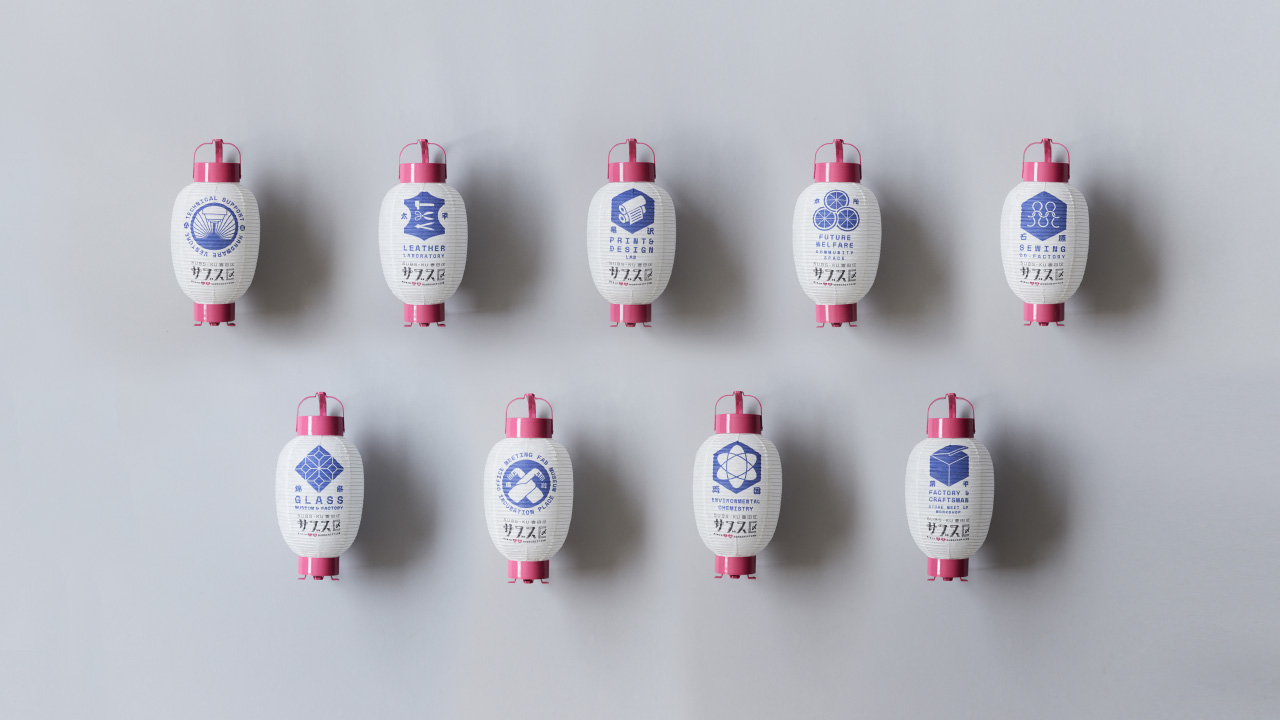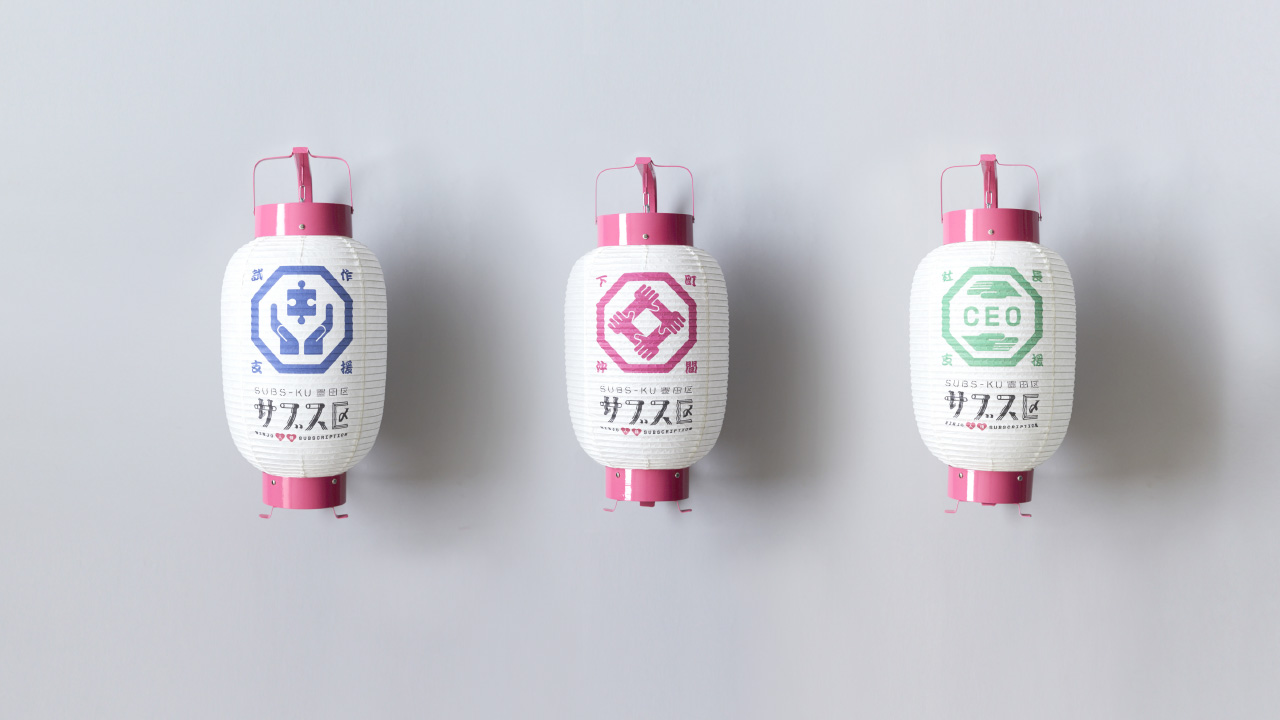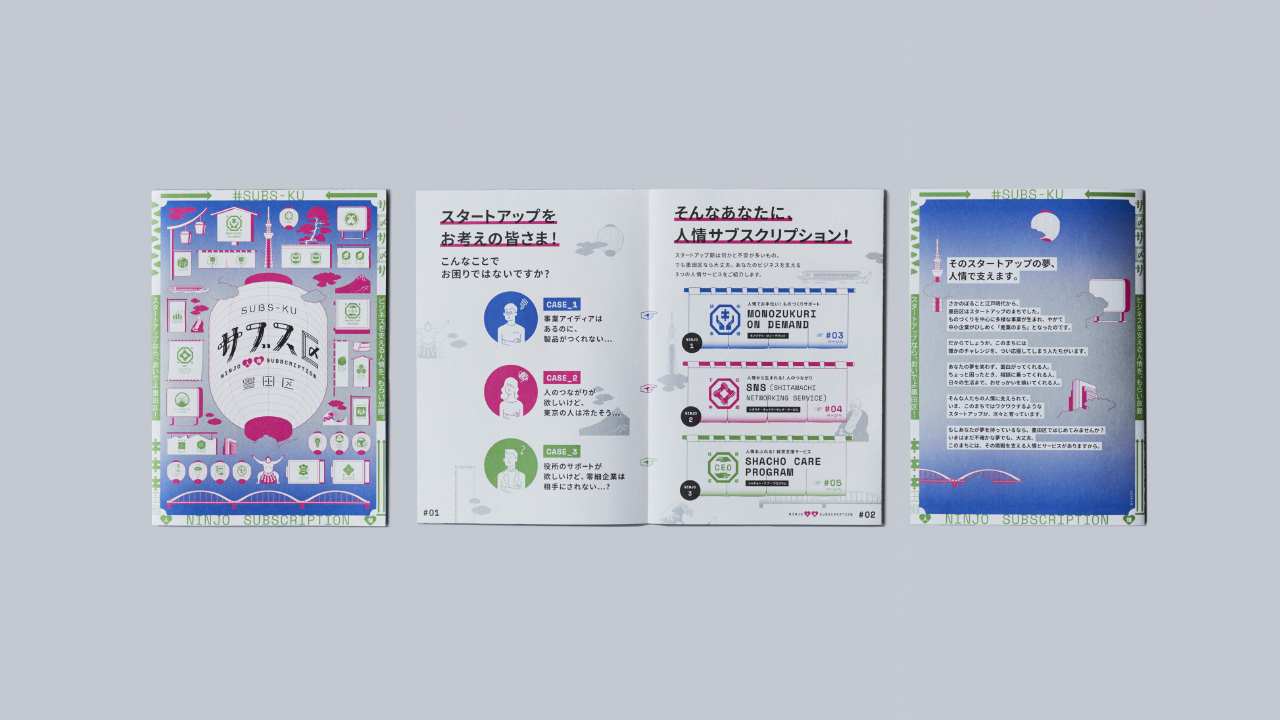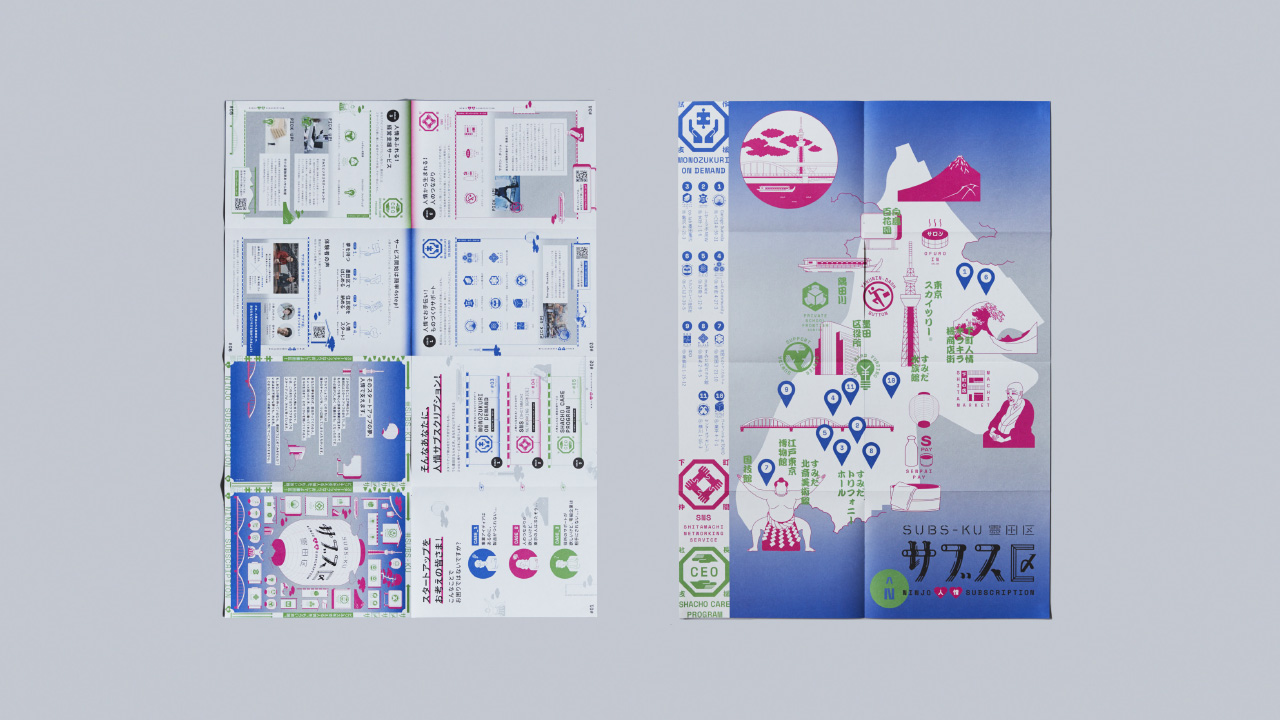 RESULT
Acquired many exposures through TV and other media. Inquiries from startup companies increased
The campaign attracted attention from the launch period as a unique measure taken up by the local government. Even though the campaign was initially launched only on the website, it received a lot of publicity such as exposures on NHK "Ohayou Nippon," Yomiuri Newspaper and web news. The second phase of setting up a consultation desk received direct interviews and was covered again by TV, newspapers and web news acquiring media exposure worth approximately 110 million yen in total (advertising equivalent.) As a result, number of inquiries through the website and consultation from startups increased and new startups offices receiving support were established.