PROMPERU / "Peru, the Great Nation of the Unexpected" is a brand movie concentrated with unexpected attractiveness of Peru where people would want to spend one week during their life time
Two brand movies were shot and created with completely different directions both with a unique perspective of their own.
Far, expensive, a place for experienced travelers
How can we get rid of these misunderstandings of Peru? Of course, Machu Picchu and Nazca Lines, but there are many other tremendously magnificent sceneries and attractiveness still not well known in Japan. Since South America is on the opposite side of the world from Japan, people have a vague image that it is far, expensive and is a place for experienced travelers. Even when their travel motivation is aroused, people at the end choose other countries to travel. The fact that travel cost is reasonable and days required for traveling is not as much as imagined are not yet known. The challenge was to eliminate these misunderstandings, provide correct information and communicate the value of the experience of Peru travel to the millennial target.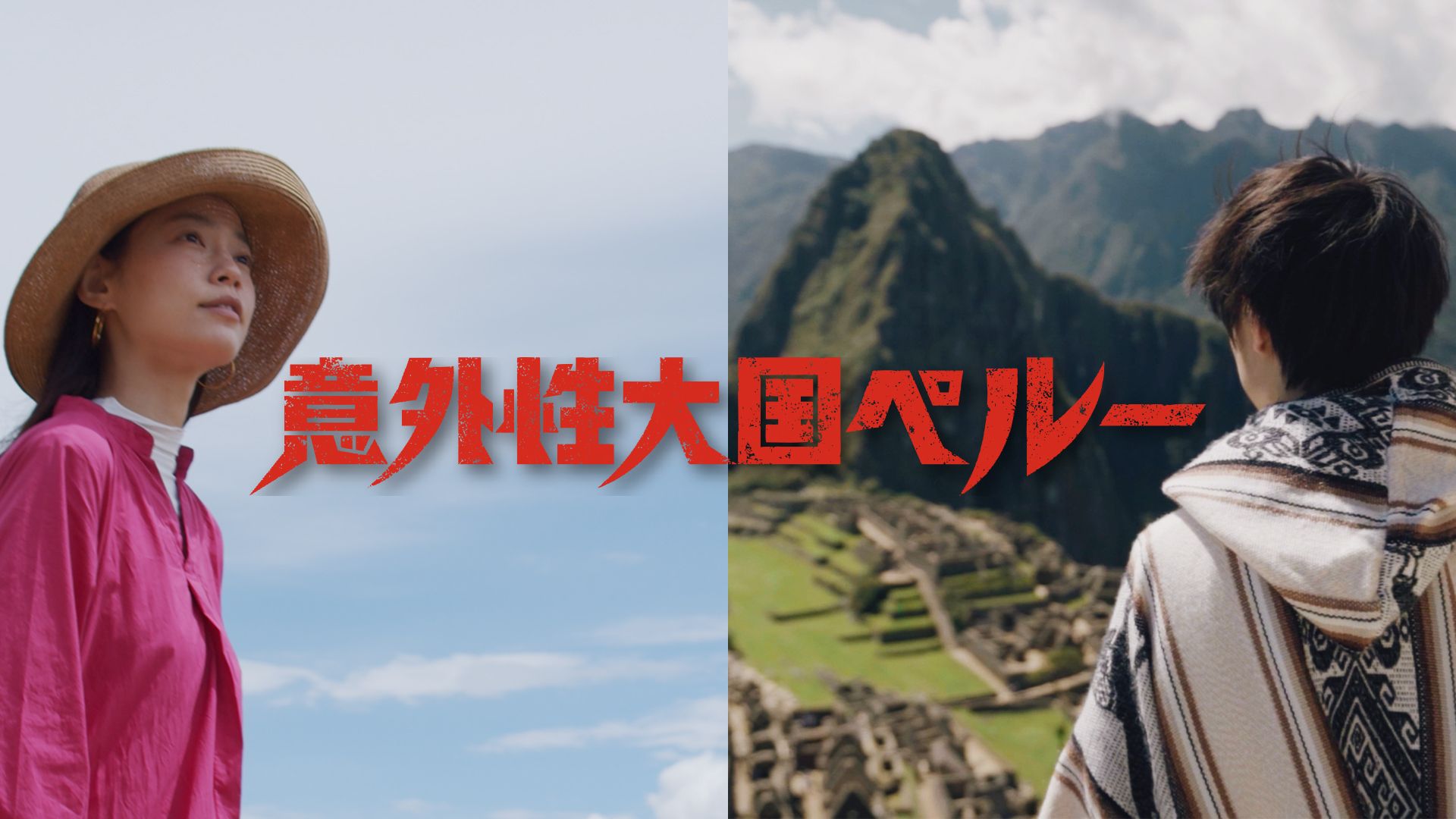 A concept that concentrates the attractiveness of Peru in one line
"Peru, the Great Nation of the Unexpected.", attempts to clear misunderstandings of Peru and shift the travel motivation from "I want to visit sometime in the future" to "I want to visit next time." It is not just an ordinary tourist movie featuring beautiful images with music, but is a visualization of a pursuit in creating a movie of Peru travel with reality in order to arouse travel motivation and encourage action.
We set a simultaneous release of the two movies created under completely different directions with little to choose between them.
In order to communicate variety of aspects and choices in travel schedule, we shot and created two movies simultaneously under completely different directions. We chose different influencers for each movie as the main communicator and while maintaining a common tourist point of view, we designed them so that the contrast of the two movies are able to reach and pull interest of a wider audience. To coincide with the message, "one week that I want to spend during my lifetime," the movie limited the locations to places that can be packaged in a week emphasizing that the experience requires only a short time period. The main casts are Kohki, a photographer and instagrammer with 160,000 followers on the social media in Japan and around the world and Yurie Akutsu, a model of our target age with 100,000 followers on the social media. While they appeared in the travel movie, they also made posts on their Instagram as an influencer to send integrated information in multifaceted ways.