A new music video experience created by an artist and music fans together.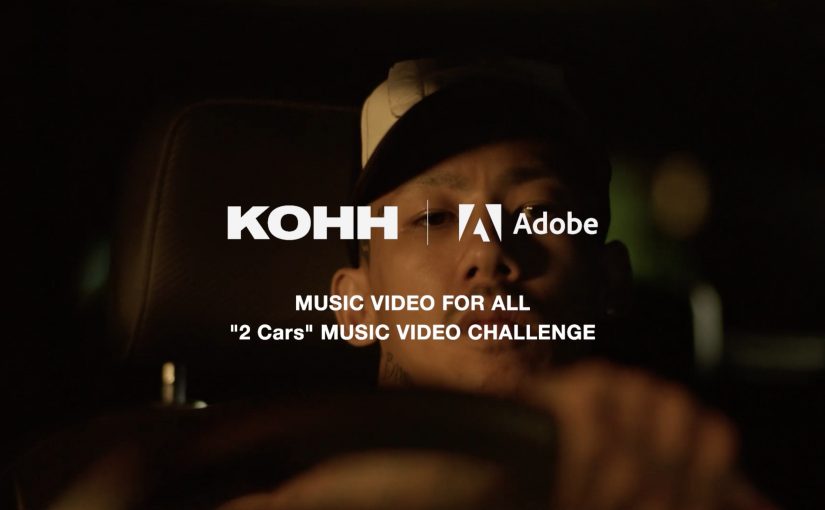 KOHH, an artist with unique music style and charisma attracting fans not only in the Hip Hop scene but also from the fashion and world of art collaborates together with Adobe, a provider of video image editing software for creators in KOHH x Adobe – Music Video for All "2 Cars" Music Video Challenge.
This is a project that allows anyone to freely create a music video for KOHH's new song "2 Cars" recorded in his final album before he retires, "worst."  Using a highly effective video editing app, Adobe Premiere Rush that can be used on smartphones and Adobe Premiere Pro used by many professional video creators, you can download over 40 types of video materials shot by a professional video director and edit freely to create your original music video. 
You can also add your own materials to edit the video.  People share their completed video using hashtag on social media such as YouTube, Twitter and Instagram and the video selected for Grand Prize is recognized as the official music video.  In an attempt to liberate creativity, official sample music video is not released to leave creative freedom all in the hands of the fans.  This is a new kind of music video experience created by the artist and music fans together.