Turned the medium itself into a viral message.
BACKGROUND
Sparking excitement from outside of the box
Video games are typically promoted via TV commercials and outdoor monitors. But reaching a mass audience by these methods is extremely expensive. In this low-budget project, our challenge was to promote the launch of "Ragnarok Odyssey Ace", a new PlayStation Vita game, with minimal expense and maximum reach.
WHAT WE INVENTED
Show off the basics with a noteworthy twist
We started thinking about this project by asking ourselves what really matters to gamers. The truth is, that everything they love about the game happens within the screen itself. We wanted to find a way to elevate the screen itself in an entertaining way that showed the game's attractions while getting people to talk about it far and wide. We looked to promote the game in places with a lot of foot traffic, where we could instantly catch attention with an unusual approach and create a strong impression that would spread. With these goals in mind, our "Action Campaign Experts" (ACEs) suddenly showed up in Shibuya, Tokyo's buzziest center, mounted with projectors which beamed the game screen directly onto buildings, walls and other surfaces. By enlisting these mobile ACEs, we avoided the huge fees of typical advertising and achieved equal or greater results.
Two buzz topics from a single strategy.
Ambient advertising campaigns tend to create an impact that doesn't last. But we took on the challenge of keeping the launch campaign in the news. First we made the A.C.E. (Action Campaign Expert) hiring process newsworthy by placing mysterious job ads in job magazines. This raised expectations of something interesting happening in Shibuya. While this was still the talk of the town, we carried out a guerilla event in Shibuya with mysterious "ghost-buster-like" experts running around Shibuya projecting game screens. Together, these two events kept the game launch a popular topic on social media for an extended length of time.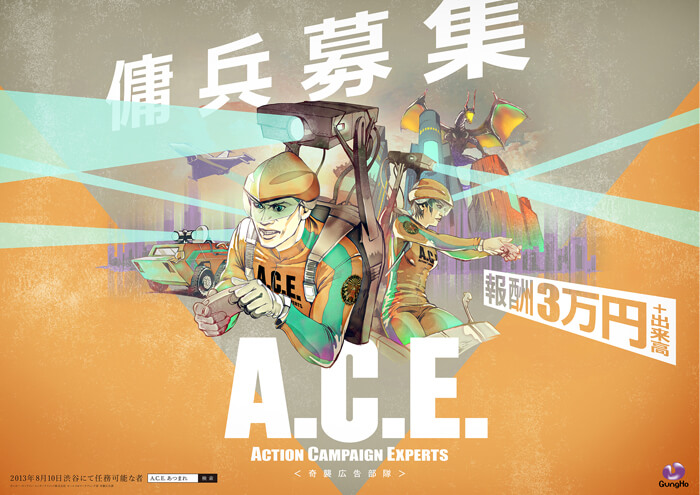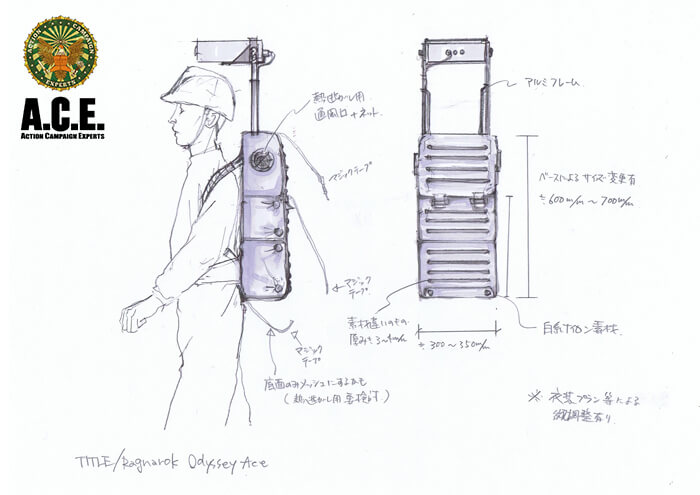 RESULT
Dominated attention from Shibuya to the internet
News of the impending game release and Shibuya event had spread on news sites and social media since the mysterious job ads appeared. With the arrival of the Shibuya guerilla event, the topic exploded on the internet. The projector gangs grabbed huge attention and people everywhere posted photos of them and the game screens they were projecting on social media. This greatly contributed to the success of the game's launch.