Release of "Yoru no Pierrot" 360° MV featuring Ado's fan art appearing in all 360-degrees directions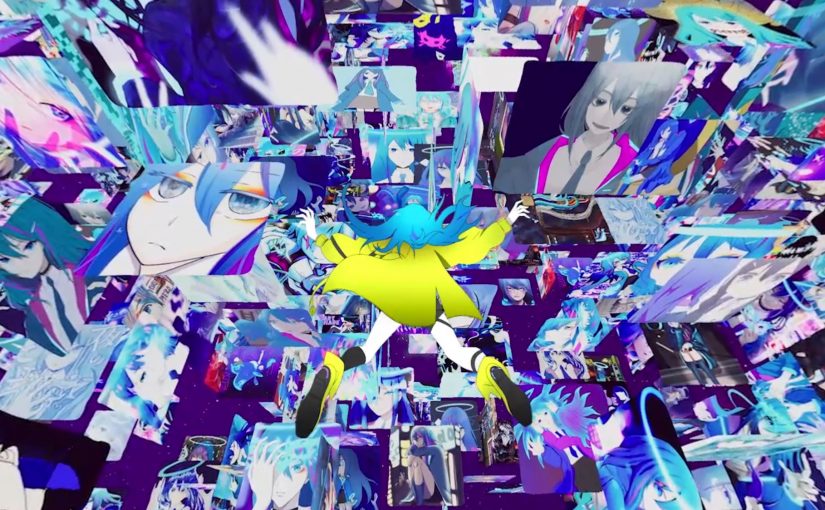 Ado is one of the most popular artists of the new generation becoming No.1 in the "New Artist Ranking" (first time awarded to a solo artist) in the sales category of Oricon first half of the year ranking 2021. Her debut song "Ussewa" released in October 2020, became a social phenomenon with the music video and streaming together surpassing more than 350 million views.
This is Ado's joint work with Google produced as part of a new project called "I Display music." Using YouTube's 360-degrees omnidirectional video function, this music video provides a great sense of realism with illustration arts gathered from fans scattered in 360-degrees directions which can be viewed from all angles. When you view it using the smartphone YouTube app, you are able to enjoy a sense that you have entered inside the music video of "Yoru no Pierrot." (High resolution mode recommended)
In order to show the attractiveness of Ado as a creator of user generated contents (UGC), invitation was made to fans to send illustration arts related to "Yoru no Pierrot" to be used in the music video as Adoart (fan art.) This is the first time to use Adoart in an official music video and a first attempt for Ado to create a music video together with the fans.
Learn more from URL below
https://enjintokyo.com/en/works/ado360